Product Description
Beringer cable clutch hand controls are very light and compact. The clutch control cable has the same design as the brake master cylinder. This provides a symmetrical brake and clutch control appearance. The lever is easily adjustable and the idle stroke of the piston is accurately adjusted at the factory. Friction is reduced with ball bearing mounting axes. This technique provides more strength and a reduction of the effort together with a higher accuracy delivering really "fine" feeling.
---
Lever Options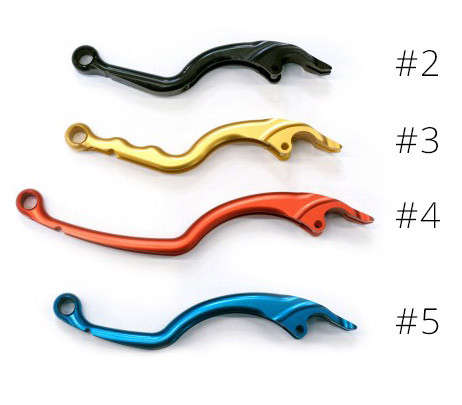 ---
Fitment
WARNING! When installing Beringer hand controls on 2014 and up bikes with Can Bus you will not have use of Brake and Clutch safety switches.
NOTE: Kraus Motor Co. products are designed and engineered to be compatible with OEM fitments.