Product Description
Beringer brake master cylinders, with an integrated reservoir are very light and compact. The lever is easily adjustable and the idle stroke of the piston is accurately adjusted at the factory. Friction is reduced with ball bearing mounting axes. This technique provides more strength and a reduction of the effort together with a higher accuracy delivering "really fine" feeling. Thanks to this arrangement and radial technology, the braking power is increased by 40%.
---
Lever Options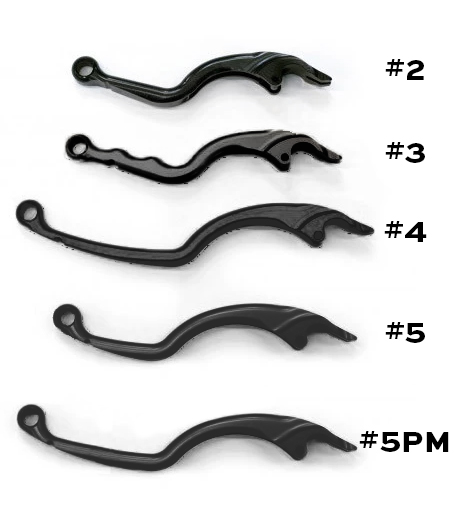 ---
Fitment
If you are running stock Harley buttons You must run the #4, #5, or #5PM lever for clearance.
Brake Light Safety Switches are not included with your Beringer Hand Controls, please order separately.
WARNING! When installing Beringer hand controls on 2014 and up bikes with Can Bus connect Brake and Clutch safety switches into existing OEM wiring. To learn more about safety switches visit the Brake and Clutch Saftey Switch product page.
NOTE: Kraus Motor Co. products are designed and engineered to be compatible with OEM fitments.