The When and Why to V-Twin Aftermarket Wheels
---
The good news is that you don't need to invest in ultra-expensive upgrades to unlock better performance out of your V-twin.
Simple parts like Kraus pullback plates and pullback risers allow riders to enjoy smoother handling and performance out of their bike.
Maybe you've done all the internal mods to your crate engine and fine-tuned the chassis for better handling, but have you ever thought about upgrading the wheels?
It sounds mundane, but upgrading your Harley Softail wheels or Indian bagger will reap huge benefits.
Below, we'll cover the benefits of aftermarket wheelsets, when an upgrade should be considered, and your options for your motorcycle.
---
5 Benefits of Upgrading Your V-Twin Wheelset
---
There are several benefits of upgrading the wheels on your high-performance American V-twin. Of course, those benefits can be tailored to your steed's build list and intended use, but we've outlined our favorite improvements below.
1: Better Acceleration
One of the easiest and most affordable ways to unlock better acceleration of your Harley or Indian is by upgrading to a lighter wheel hub. Modern-day carbon fiber and aluminum hubs have allowed manufacturers to make wheel hubs nearly 40% lighter, more responsive over bumps, and offer higher acceleration and better cornering speed.
For example, the BST Twin-TEK 19 X 3.0 front wheel is nearly 60% lighter than stock Bagger wheels, allowing for less rotational inertia and, thus, significantly higher acceleration.
2: A Safer and Longer-Lasting Ride
Upgrading your front wheel to a larger wheel will instantly provide better traction and handling.
The key is to purchase a larger diameter front wheel with a skinnier width. The skinny width allows your V-Twin to be more responsive to turns, while the large wheel diameter gives it much safer handling on rocky terrain. So you'll notice better control over your hog if you're upgrading from a 16 or 17-inch OEM wheel to an 18 or 19-inch one.
Ultimately, a larger front wheel gives you better performance and safety, which is important for something as expensive and precious as your Harley.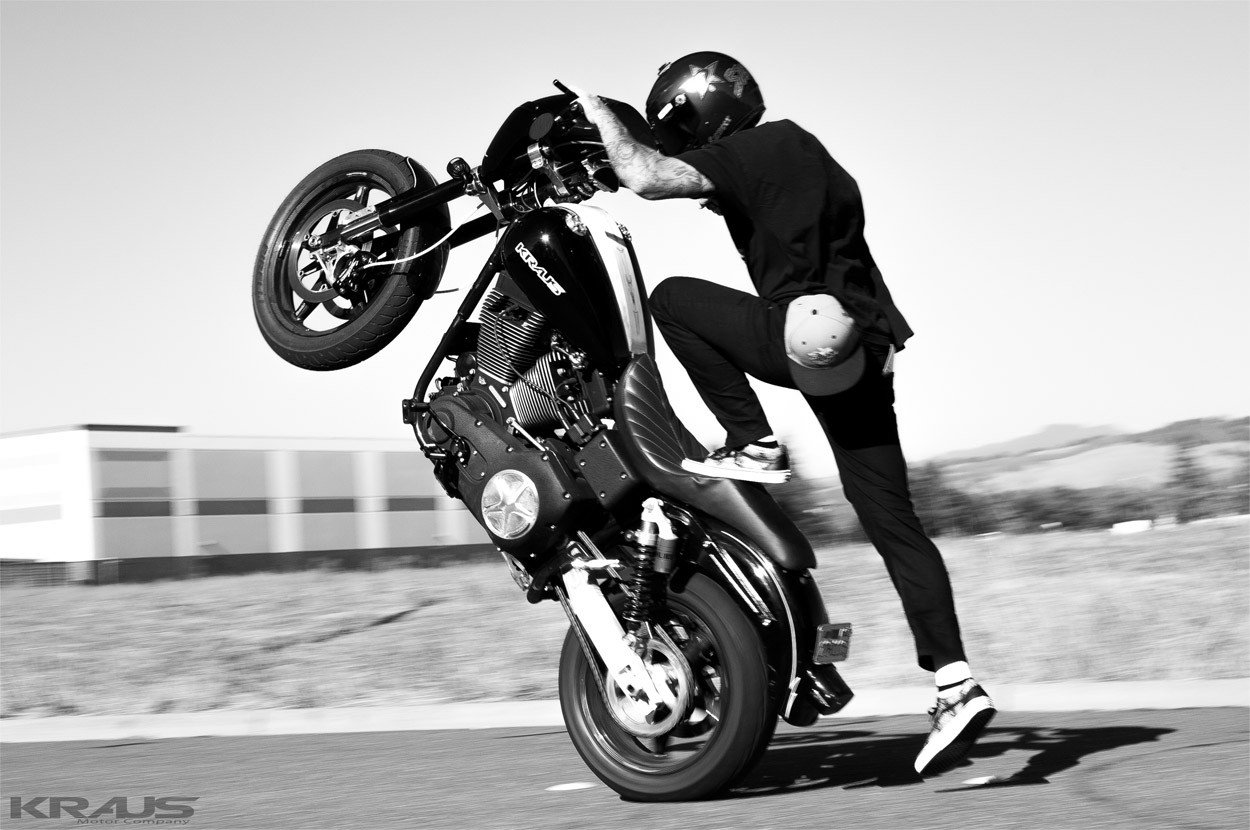 3: Quicker Maneuverability and More Precise Handling!
Not only will a lighter wheel produce better stop-and-go speed for your bike, but also significantly better handling through corners. For example, a new set of Harley Dyna wheels will allow you to feel more in control of your high-performance bike.
Thanks to reduced weight and rotational mass, your V-Twin will experience easier side-to-side transition and pinpoint precision at a full lean angle. Moreover, less energy means less rider fatigue, and that's important to avoid costly mistakes over a long day of riding.
Other materials, like forged aluminum and magnesium, are also used as aftermarket options from various manufacturers and offer similar performance gains.
4: Better Braking
Lighter wheels also entail less force necessary to bring your bike to a stop. As a result, you'll experience faster and more responsive braking, providing added safety and comfort on the road.
5: That Trick Composite Look
OK, we'd be lying if we said that upgrading a wheelset didn't also have to do with looks. Besides the aggressive, low-profile stance of a 17-inch wheelset, there's more customization to be found here.
BST offers a variety of colors and weaves within its lineup of wheels to fit the appearance you're looking for.
For example, a stealth, matte carbon fiber weave signals racing intent, while red, blue, green, gold, or orange finishes can add the perfect touch to your intricate paint schemes.
Finally, minimalistic 5-spoke wheel designs draw cues from true superbike builds. What more or less do you want?
---
V-Twin Wheel Sizes and Tire Options
---
Who is to say that size doesn't matter? On a Harley-Davidson or Indian bagger, wheel size is everything! If you want the best performance out of your upgrade, you need to find the right size aftermarket wheel for your tires.
Ask any high-performance junkie on the closed-course racetrack, and they'll tell you there's no need to look further than a 17-inch wheelset.
Why? Thanks to the radial revolution, these sporty tires became the premier choice of all road bikes and racing bikes because of their balanced grip and handling capabilities.
Sure, there are semi-grippy rubber options for your OEM 19-inch front wheel and 18-inch or 16-inch rear, but nothing beats a true sport-specific tire. For a 17-inch DOT-legal sport tire, see the list of examples below:
Bridgestone RS11
Dunlop Sportmax Q3+
Continental SportAttack4
Michelin Power 5
Pirelli Diablo Rosso IV
And if you're after an all-out track day or racing grip, there's no other option than a true radial slick tire. Be ready to bring your tire warmers and stands! Here's a short list of dedicated racing slick tires:
Bridgestone Racing Battlax V02
Continental ContiTrac
Dunlop KR448 & KR451
Michelin Power Slick 2
Pirelli Diablo Superbike
The gobs of grip that a set of sport or race tires provide will take the performance of your bagger to the next level in all areas of the corner.
The superb grip will shorten stopping distances, help carve the corners quicker and more confidently, and offer serious traction when opening the throttle at the corner exit.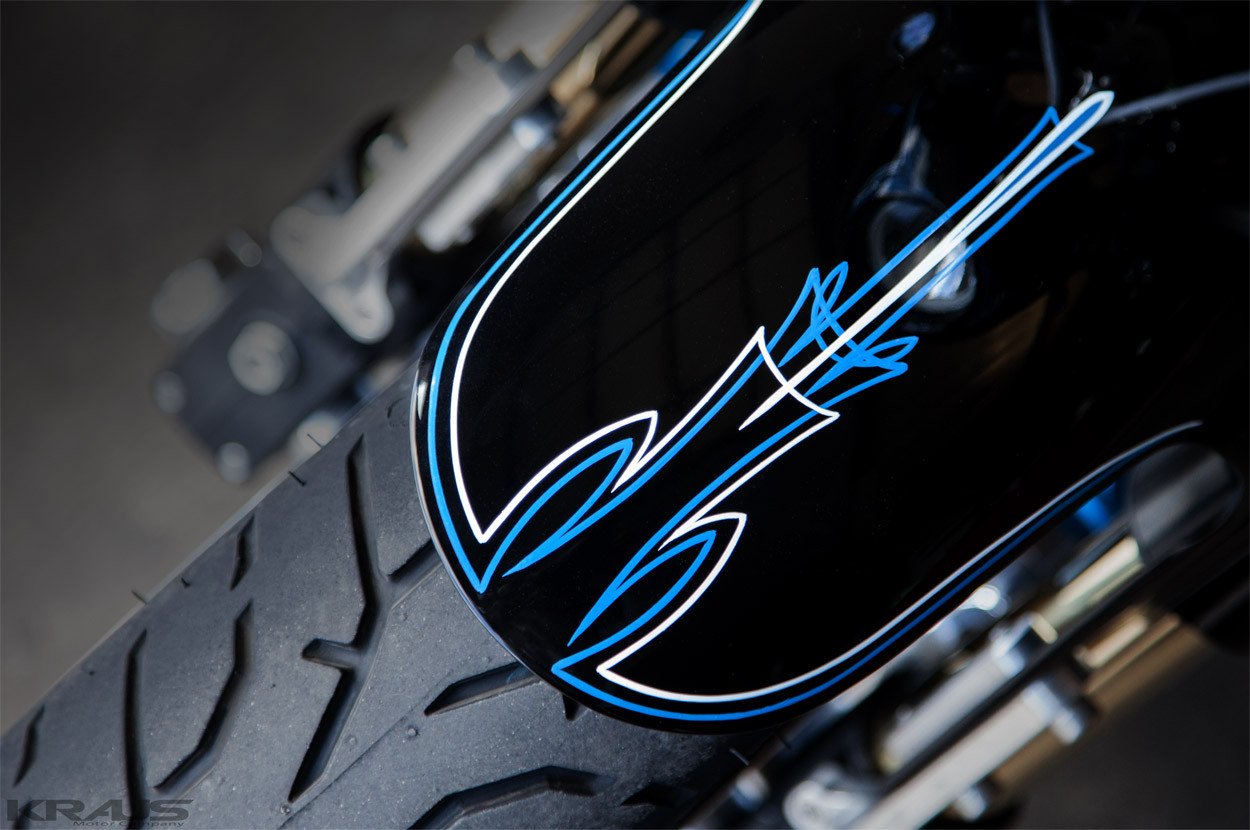 ---
OEM-Sized Aftermarket Options
---
So maybe you're not about shredding tires at the racetrack or lighting it up in the canyons, but you want to reap the benefits of weight reduction and fit your motorcycle with the carbon fiber glory of aftermarket hoops. Good for you; BST and other vendors offer premium, lightweight options in stock wheel sizes, too.
There are several 21-inch aftermarket front wheels available, such as this BST Twin-TEK 21 X 3.5 front wheel to fit your Bagger. On the other hand, several rear tires are offered in 18-inch, 17-inch, and 16-inch options with varying widths.
---
Available Rear-Wheel Widths
---
Typically, aftermarket front wheels are offered in a 3.5-inch width but as large as 5.5 inches. Why is it so big? Think the whopping big 160-millimeter front tires of models like the new Sportster S. A narrow wheel will not allow the pinch of a narrower front tire.
Simple, but rear-wheel options offer a lot more flexibility. Most are offered in sizes from 4.5 inches in width to 6.0 inches. Again, this will determine the approximate tire width available for the wheel. A narrow 4.5-inch wide rear rim will typically accommodate a tire size around 160 millimeters in width, while a 5.5-inch will fit a 180-millimeter tire, and a 6-inch allows for a 200-millimeter option.
When considering rear wheel size, answer "what is the intended use of your build?" For example, a 4.5-inch rear wheel with a narrower tire will offer adequate grip for something with moderate horsepower.
Take a look at true race machines, like bikes built for the MotoAmerica King of the Baggers series and Bagger Racing League, and you'll likely find 6-inch rims fitted with 200mm racing slicks. The reason is an increased contact patch of the tire and more drive grip for letting it rip.
---
When to Consider Upgrading Wheelsets
---
If you're after a true high-performance V-twin build with nothing left on the table, you've got to upgrade to an aftermarket set of wheels. And that should come long before you spend tens of thousands on extracting a few extra ponies and fitting them with all the bling.
Upgrades should begin with an aftermarket set of wheels because what's the use of horsepower with no way to keep it in check? So instead, dial in the handling characteristics first and add on from there.
The benefits of an aftermarket, lightweight wheelset are strong and numerous. From quicker acceleration to nimbler handling, aftermarket wheels can impact your ride more than any other upgrade.
Ultimately, a set of aftermarket wheels offers the all-around better performance you'll feel in your handlebars.