Apr 10th 2023
Kraus Moto Co. offers a range of parts that can help you build your dream Softail—one that pairs aggressive style with light handling, able to carve the backroads with plenty of power on tap.
Let's explore the history of the Softail, discuss some design features, popular models, and customization options available through Kraus Moto Co.
---
Evolution of the Softail
---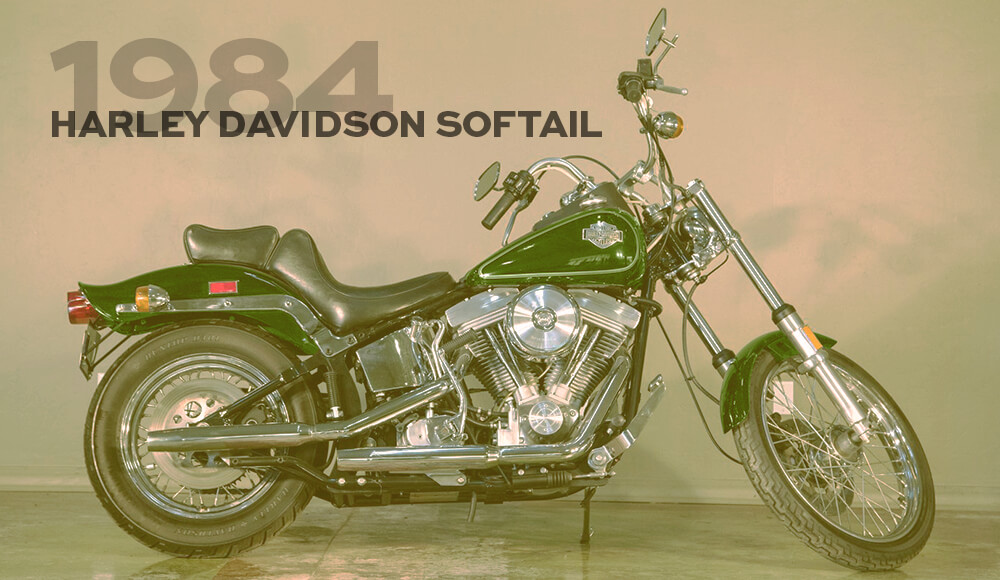 The Harley-Davidson Softail was first introduced in 1984 in response to the growing popularity of custom choppers. It featured a rigid-looking frame with hidden pull-shocks rear suspension, giving it the classic look of a hardtail motorcycle while providing the benefits of a swingarm and shock. This combination of style and comfort quickly made the Softail one of the most popular models in Harley-Davidson's lineup.
Over the years, several changes and improvements have been made to further enhance its appeal. In 2000, an all-new Twin Cam 88B engine was added for increased power and performance. The following year saw the introduction of adjustable air shocks in select models, which allowed riders to customize ride height for improved handling and comfort.
In 2006, Harley-Davidson released a new Big Bore kit, which increased displacement from 88 cubic inches (1450cc) to 96 cubic inches (1584cc). This provided even more power and torque than before, making it ideal for long-distance touring or cruising around town. Additionally, this same year saw the release of Electronic Fuel Injection (EFI), allowing riders to enjoy better fuel economy without sacrificing performance or reliability.
More recently, for model year 2018, Harley-Davidson unveiled its all-new Milwaukee Eight 107 engine on select Softail models such as Fat Boy S and Breakout S—delivering up to 114 ft/lbs torque at just 3200 rpm. This powerful engine comes with dual counterbalancers that reduce vibration so you can stay comfortable mile after mile.
The Softail has come a long way since its inception in 1984, and it continues to evolve with modern design features that enhance the ride experience. Next, let's take a look at some of these design features.
The Harley-Davidson Softail has been improved over the years with features such as an all-new Twin Cam 88B engine, adjustable air shocks, Big Bore kit, EFI, Milwaukee Eight 107 engine and a new chassis design for increased power and performance.
---
Design Features
---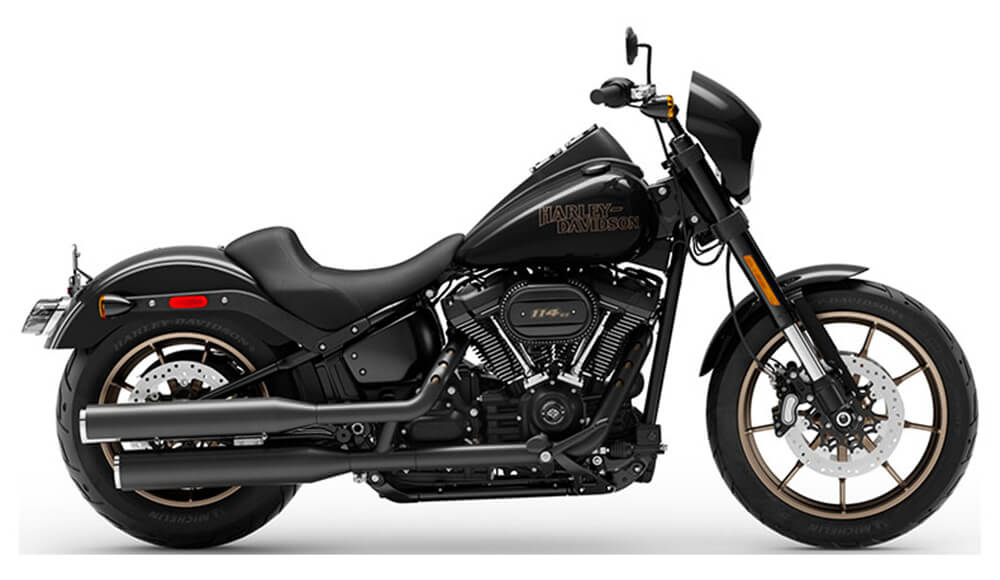 The Softail is a classic American V-twin motorcycle that has existed since 1984. It features a steel frame with hidden rear suspension, allowing for the traditional hardtail look while providing superior comfort and handling. This innovative design was ahead of its time when introduced and still remains popular today.
At the heart of the Softail is an air-cooled V-twin engine, which provides plenty of power for cruising down the highway or tackling twisty back roads. The 6-speed transmission ensures smooth shifting and reliable performance, while the belt drive system eliminates chain maintenance.
Modern amenities such as electronic fuel injection (EFI) have been added to improve performance and efficiency. Additionally, ABS brakes provide increased safety when stopping in wet or slippery conditions. These modern features make it easier than ever to enjoy your ride without worrying about breakdowns or other issues associated with older bikes.
For those looking for more customization options, the aftermarket for the Softail platform is virtually endless, including suspension upgrades, ergonomic modifications, engine kits, and exhaust systems. With so many options available, you can easily customize your bike to fit your individual style and riding needs without sacrificing quality or reliability.
Design features of the Harley-Davidson Softail have evolved over time to provide a superior ride, from its classic rigid frame design to modern suspension technology. Now let's take a look at some of the most popular models.
---
Popular Models
---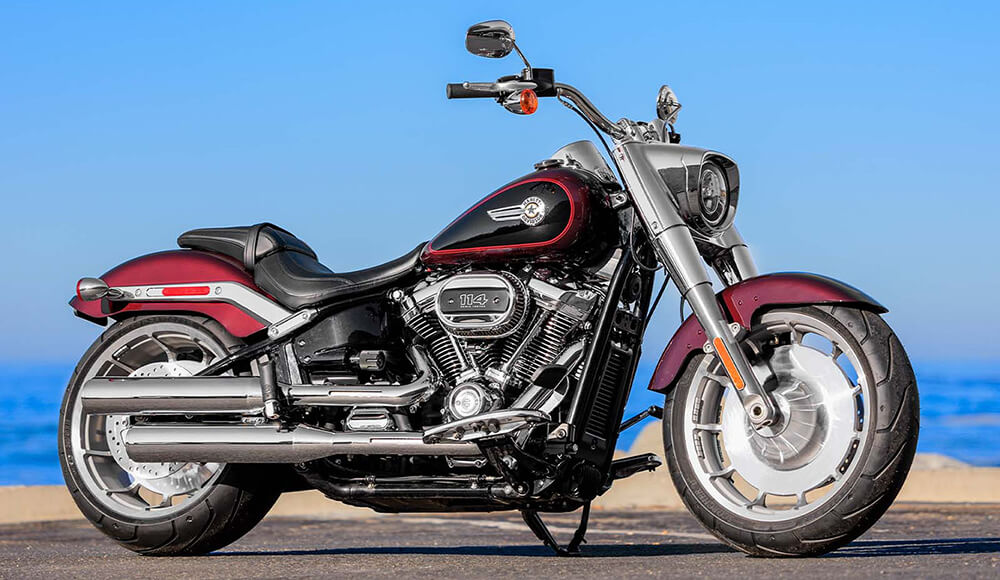 The Harley-Davidson Softail has been a popular platform for customizing and performance upgrades since its introduction in 1984. Over the years, several iconic models have emerged that embody different styles and characteristics.
The Fat Boy is one of the most recognizable Softails ever produced by Harley-Davidson. It features an aggressive look with wide handlebars, forward foot controls, and a low seat height that makes it easy to ride even for shorter riders. The Fat Boy also comes equipped with a powerful Twin Cam 103 engine which provides plenty of power for cruising down the highway or taking on tight curves.
Another stalwart is the Heritage Classic which offers a more traditional style than many other Softails. This bike features spoked wheels, whitewall tires, chrome accents, and nostalgic styling reminiscent of vintage Harleys from decades past. The Heritage Classic also comes standard with electronic cruise control, so you can enjoy long rides without constantly adjusting your throttle position manually.
For those looking for something more modern yet still timelessly stylish, the Deluxe model is a great choice. It combines classic design elements like whitewall tires and chrome accents with contemporary touches like LED lighting and optional ABS brakes for improved safety while riding at night or in wet conditions.
Most bikes in the Softail line are offered with 107 and 114 engines, as well as blacked-out or chromed finishes. For those who prefer sportier looks, two options certainly stick out: the Breakout and Street Bob. Both feature blacked-out components, including exhaust pipes and handlebars, along with mid-mount foot controls, giving them an aggressive stance on the road while providing greater comfort during longer rides thanks to their ergonomic design. Both bikes come equipped with Milwaukee Eight 107 engines offering plenty of power when needed but still remaining fuel efficient enough to be suitable for daily commuters, too, if desired.
Finally, the Low Rider S offers classic styling combined with modern technology such as keyless ignition, adjustable suspension, traction control system, and a USB charging port, etc. It's also ideal for anyone looking to customize their ride without sacrificing performance.
Popular Models have come and gone over the years, but one thing has remained constant: Harley-Davidson Softails offer plenty of customization options to suit every rider's style. Let's take a look at some of these customization options in the next section.
The Harley-Davidson Softail offers a range of classic and modern models, from the iconic Fat Boy to the contemporary Deluxe and Breakout. Each model comes with its own unique features such as powerful engines, LED lighting, adjustable suspension, keyless ignition and more.
---
Customization Options
---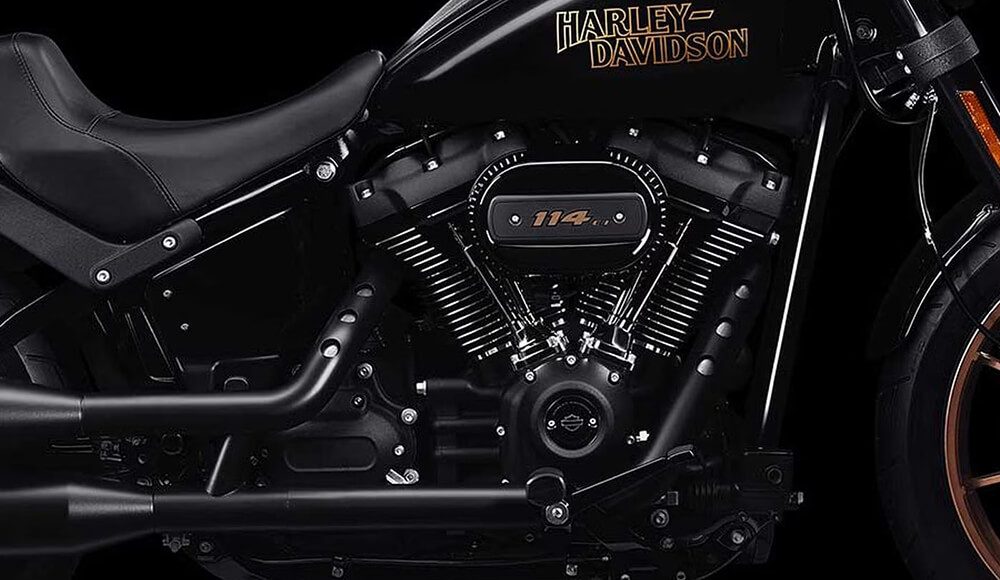 Customizing your Softail is a great way to make it truly yours. With aftermarket parts like those from Kraus, you can create the look and feel that suits your style.
Exhausts: Vance & Hines exhaust systems are designed to give your bike an unmistakable sound while improving performance. Their stainless steel construction ensures durability for years of riding enjoyment. Whether you're looking for a classic rumble or something more aggressive, they have the perfect system.
Air Cleaners: Arlen Ness air cleaners provide superior filtration and improved airflow over stock components while giving your bike an eye-catching look with signature design elements like billet aluminum accents and unique shapes. They also come in various colors, so you can find one that matches the rest of your custom setup.
Wheelsets: Performance Machine wheelsets offer excellent quality at an affordable price point with designs ranging from classic spoke wheels to modern cast aluminum styles in various sizes and finishes, including chrome, black powder coat, polished aluminum, and more. RC Components offers similar options but with even more customization possibilities, such as contrast cut finishes.
If painting isn't quite what you had in mind, then consider wrapping instead—this process involves covering panels with vinyl material printed with any design imaginable, allowing you to completely change up how people perceive your ride without having to break out a spray gun.
Customization options for Harley-Davidson Softail motorcycles allow each rider to make their bike their own. From suspension, ergonomics, and engines to bodywork and styling, there is no limit to what you can do with a Softail. Now let's take a look at the history of this iconic American V-twin platform.
Customizing your Harley Davidson Softail is a great way to make it truly yours. With aftermarket parts like Vance & Hines exhausts, Arlen Ness air cleaners, and Performance Machine or RC Components wheelsets, you can create the perfect look and feel for your ride.
The Harley-Davidson Softail is a classic American V-twin motorcycle that has been around since 1984 and continues to be one of the most popular models in Harley's lineup today. With its iconic styling, modern technology, and customization options, riders can make their bike truly unique. From suspension upgrades to ergonomic changes and engine modifications, there are endless possibilities for customizing your Softail.
Suspension: Suspension upgrades are an important part of any performance upgrade on a Softail. Upgrading the shocks or forks can improve handling and provide better stability when cornering at higher speeds. Additionally, installing adjustable preload settings allows you to fine-tune your ride quality based on rider weight or riding style preferences.
Ergonomics: Cockpit changes like handlebar risers or foot pegs can help reduce fatigue during long rides by providing more comfortable seating positions while also improving control over the bike's movements. Additionally, swapping out stock seats with aftermarket ones can provide improved comfort as well as increased support for longer trips in the saddle.
Engine: Engine modifications such as cams, high-flow air filters, or exhaust systems allow you to increase power output from your motor without sacrificing reliability or fuel economy too much.
In conclusion, customizing your Harley-Davidson Softail is easy thanks to all of the available parts and accessories on the market today that let you tailor it exactly how you want it—whether it's for showroom looks or maximum performance gains. With so many options available from both OEM manufacturers and aftermarket companies alike, there is no limit to what kind of machine you could create with just a few simple tweaks here and there.
---
FAQs in Relation to Harley Davidson Softail History
---
Why do they call it a Softail Harley?

Softail Harley-Davidson motorcycles are so named because of their rear suspension design. Unlike traditional hardtail frames, which feature a rigid frame with no suspension, Softails have an adjustable shock absorber mounted between the frame and the swingarm. This allows for greater flexibility in ride comfort while still providing a classic look to the bike. The shock absorber also helps to reduce wheel hop when accelerating or decelerating quickly, making it easier to control your motorcycle at high speeds.
What are the Softail models?
The Softail models are a range of Harley-Davidson motorcycles that feature the classic hardtail look, with hidden rear suspension for a smooth ride. The Softail family includes the Breakout, Fat Boy, Heritage Classic, Low Rider S, Deluxe, Street Bob and Slim. Each model offers its own unique style and features like fuel injection systems or ABS brakes to suit different riding preferences. With its iconic design and modern technology enhancements, the Softail lineup is an excellent choice for riders looking for both performance and style in their motorcycle.
Why is it called a Softail motorcycle?
A Softail motorcycle is a cruiser-style bike made by Harley-Davidson that has its rear suspension hidden under the frame. This gives it a classic, rigid look while still providing some cushioning for the rider. The name "Softail" comes from the fact that the rear swingarm gives the illusion of a hardtail, or a rigid frame, while still providing all the benefits of suspension. The Softail design was introduced by Harley-Davidson in 1984 and quickly became popular with riders who wanted a more traditional style without sacrificing comfort or performance.
What year did they change the Softail frame?
The Softail frame was first introduced in 1984 and underwent a major redesign in 2018. The new design features a lighter frame with improved rigidity and stiffness, as well as an updated suspension system for better handling. Additionally, the swingarm has been redesigned to accommodate wider tires and increased ground clearance.
Its unique design features, popular models, and customization options have made it a favorite among V-twin riders. With the addition of high-performance parts from Kraus Moto Co., you can take your Softail to the next level in terms of performance and style. Whether you're looking for suspension upgrades or ergonomic improvements, Kraus Moto Co. has everything you need to make your Harley Davidson Softail history come alive!