Product Description
When you find something in life that moves you, you move with it and make it your life. This passion and the Kraus motto of blending form and function to mesh the worlds of beauty and ride-ability is seen through and through. Saddlemen® is pumped to be working with Kraus Motor Co. on this seat build. If you are looking for the ultimate performance upgrade, look no further.
Designed and made in the USA.
The seat combines a Gel-Core interior and Ultra-Foam that creates a foam that is a perfect balance of rigidity and user compliance.
Ultra-Foam unique molding process creates an element-resistant self skinning process that seals the foam from water and enhances the seat's durability as well as comfort.
The Co-molded Gel-Core is the largest comfort advancement in motorcycle seating since the creation of the suspension.
Solar reflective carbon fiber Saddlehyde will resist the harsh UV rays.
Note: Any color other than black constitutes a custom order and will add at least two weeks in fulfillment time to the order.
---
Fitment
Year/Model Fitment: 2018-2021 Fat Bob FXFB/FXFBS
---
Technology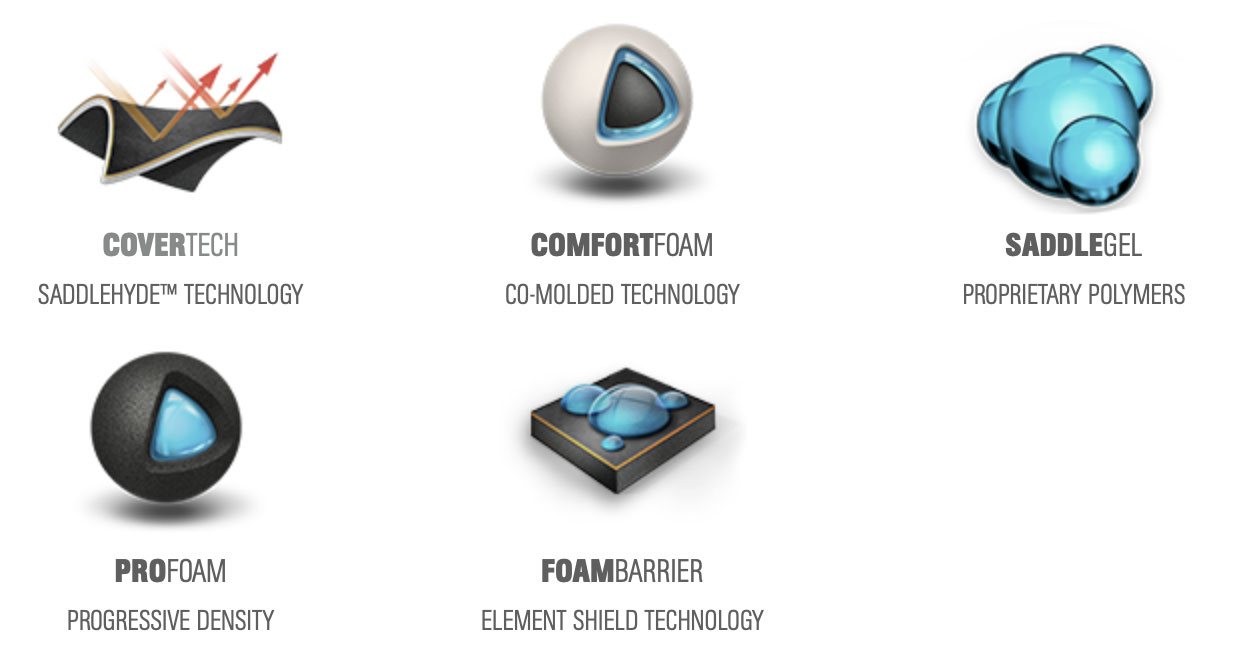 NOTE: Kraus Motor Co. products are designed and engineered to be compatible with OEM fitments.