May 10th 2023
Kraus Moto Co. offers Harley Bagger kits that pair aggressive style with light handling, able to carve the backroads with plenty of power on tap.
Harley's line of Baggers may be popular bikes today and fit with loads of customization, but many people don't know the true story behind Harley's famous Baggers.
Let's explore the history of the Bagger and discuss some design features, popular models, and customization options available through Kraus Moto Co.
---
Evolution of the Bagger
---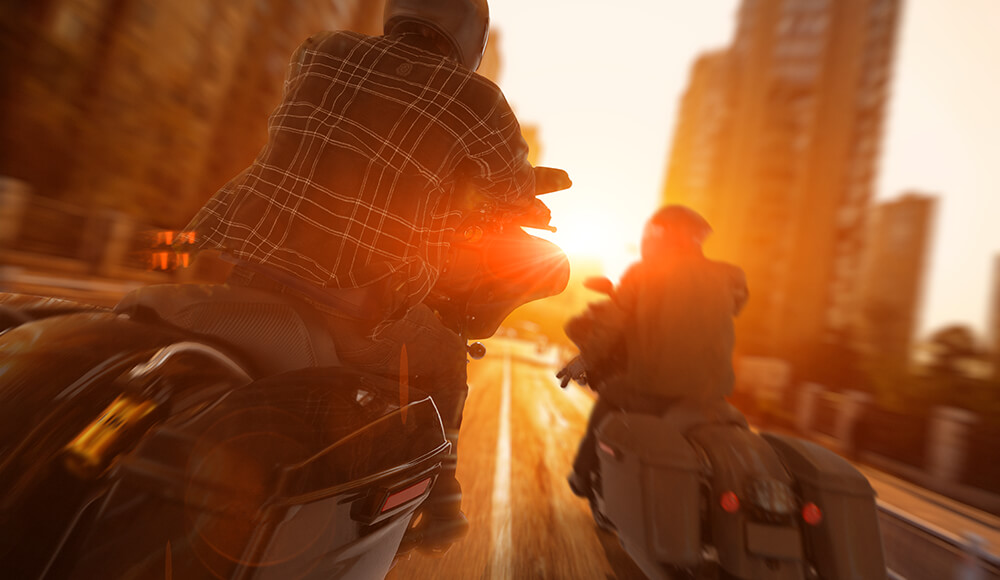 ---
The history of the Bagger is a bit murky, as there really is no real official point in time where everyone agrees it came into existence. First, however, we should start with the definition of Bagger.
The Baggers we know today, as part of Harley's Touring family (Road Glide, Street Glide, Ultra Glide, Electra Glide, etc.), come with luggage (or saddlebags, hence the name "Baggers") fixed to the subframe straight from the factory. This wasn't always the case.
One can argue that Baggers really emerged as far back as WWII when Harley used the WLA for military service. While we think of saddlebags as touring accessories today, during the war, the WLAs were fitted with leather saddlebags to carry extra provisions or even tools to fix the bike on the battlefield.
As a result of the war came the American highway system. Originally meant to make it easier to transport tanks and other large machines of war to the front lines, in peacetime, it meant there was a new network of roads to explore. Naturally, the best way to do that was via motorcycle–a Harley-Davidson FL, to be exact.
The FL was actually introduced before the war was over, in 1941, but it wasn't until after the war that it proved to be a good bike for the new touring category, with its 74 cubic-inch V-Twin.
Riders quickly realized that comfort was just as important as having saddlebags to store things, and Harley responded with the Hydra-Glide in 1949—the first Harley-Davidson to feature hydraulic telescoping forks.
It was a big improvement in ride quality, but as far as saddlebags go, riders still threw their leather bags over the back. Later in the Hydra Glide's production run, plastic saddlebags and a chrome luggage rack were available as an aftermarket accessory for the grand sum of $41.50.
The hunt for comfort continued, and in 1958, Harley introduced the Duo Glide, so named because it now had hydraulic rear suspension (aka shocks) to go with the telescopic fork. Although the hardtail rear end was no more (at least on touring bikes), the Duo Glide kept the sprung seat as an extra carryover bump absorption for the rider. But like the Hydra-Glide, saddlebags varied.
There were some leather options, but the trend started moving towards hard plastic bags, similar in shape and appearance to the saddlebags we're more familiar with today. It's important to remember that plastic was a relatively new material available for consumer use at this time, and its growing popularity meant exploring different ways to use it really exploded in the 1950s.
Over time, the Duo Glide morphed into the FLH Electra Glide in 1965 and featured an exciting new addition: the electric start.
However, as one feature was making its debut, another was seeing its way out. The Electra Glide proved to be the last platform to use the popular Panhead engine. Optional bags were becoming more common with the Electra Glide, and it was becoming virtually impossible to see a set made of leather. Plastic and composite saddlebags were now the norms.
The next Harley to further the Bagger lineage is the FLT Tour Glide, which made its debut in 1980 and featured a five-gallon fuel tank—the perfect addition for touring on a Harley. Crucially for our sake, it also featured hard saddlebags and even a top case straight from the factory. It also ushered in the era of the frame-mounted fairing (as opposed to fork-mounted versions).
Eventually, the Electra Glide Sport was discontinued, and the new FLHR Road King was introduced in 1994. Its distinguishing feature was its ability to morph into two different bikes. In addition, its saddlebags, passenger seat, and windscreen made it a great touring bike whether you were by yourself or taking someone with you.
However, those three items were also removable if you wanted to turn your tourer into a cruiser for shorter rides by yourself. Today, the Road King lives on. It's changed quite a bit since 1994, but it's still being produced by Harley-Davidson today.
In 1998, Harley brought another bike to the market that would prove to be a fan favorite amongst tourers–the FLTR Road Glide. The Road Glide's Sharknose front fairing and minimalist appeal not only looked cool but combined with touring attributes like numerous different storage options beyond the factory saddlebags, it was the ideal platform for tourers who packed light.
Why was the Road Glide good for light packers despite the different compartments? Because the storage was mainly small pockets in the fairing meant for small items. Harley prioritized a sleeker look for the Road Glide over maximum cargo space, saving that task for the bike to come next, which was the FLH Electra Glide.
This beautiful bike made its first appearance in 1965. Over the next 18 years, the model received updates before the FLHTCU Electra Glide Ultra Classic debuted in 1984, featuring the new Evolution engine.
Really taking on the term full dresser, the FLHTCU had it all—fairing compartments, saddlebags, and a top case (all of which were capable of holding plenty of stuff). Add to that the spacious passenger accommodations, and this was the bike truly meant to take on long distances in ultimate style and comfort.
The two Electra Glide models would forge their own identities but would eventually drop from Harley-Davidson's lineup for the 2023 model year. In its place is Ultra Limited. Very close in spec to the Glides, it features a slightly smaller front fairing and, in so doing, loses the storage pockets the Glides enjoyed.
The baby of the touring family is the Street Glide. Making its first appearance in 2006, this slimmed down tourer is Harley's interpretation of a sporty bike with touring ability.
Its distinguishing features over the years have been its slim batwing fairing, the short windscreen it brings, requisite saddlebags, and (typically) a beefed-up version of Harley's engine choices for a given year. It's the bike for those who want muscle with a little bit of touring convenience thrown in.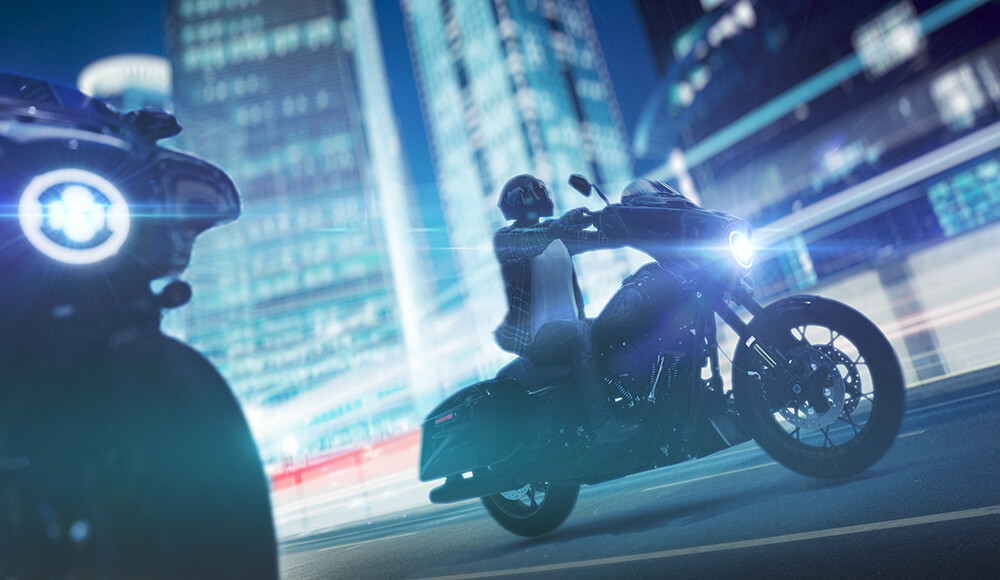 ---
Design Features
---
Unlike other Harley-Davidson models, the Bagger's history can't necessarily be traced back to a specific year or model. Nonetheless, modern-day Harley Baggers have some common characteristics.
There's a steel frame, hydraulic forks, and, starting in the late 1950s, rear suspension as well. Hardtails might look clean, but riders looking to tour on a Bagger made it clear a long time ago that the smooth ride from rear suspension is a must-have.
The air-cooled V-Twin sitting inside the frame is a Harley hallmark and has grown in size, capacity, and power over the years. Currently, the Twin-Cooled Milwaukee Eight family of engines power the touring lineup in various sizes ranging from 107ci to 117ci.
Even bigger options are available as crate engines, should your power-hungry cravings take over. All the engine choices are paired with a 6-speed transmission with smooth shifting, so you're never left in between gears. In addition, the belt drive is quiet and nearly maintenance-free, so you can focus on touring instead of wrenching.
Modern amenities are overflowing with the current touring lineup, with safety features like Cornering Electronically Linked Brakes, Cornering-ABS, Cornering-Traction Control (with different modes), Drag Torque Slip Control, Hill Hold Control, and Tire Pressure Monitoring, just to name a few. Then there's the Boom! Box GTS infotainment system that can pair to your phone via Bluetooth to give you turn-by-turn navigation, play music, make calls, and much more.
But obviously, the defining feature of a Bagger is clearly the saddlebags. You can't have a Bagger without bags, after all, and whether you're talking about the early leather satchels used during the war or today's modern plastic, fiberglass, or other composite material (Harley's factory Bagger race team uses carbon fiber), a Bagger without its bags completely loses its identity.
---
Customization Options
Customizing your Bagger is a great way to make it yours. With aftermarket parts like those from Kraus, you can create the look, feel, and performance that suits your style.
Exhausts: D&D exhaust systems are designed to give your bike an unmistakable sound while improving performance. Their made in the USA construction ensures durability for years of riding enjoyment. Whether you're looking for a classic rumble or something more aggressive, they have the perfect system.
Air Cleaners: Arlen Ness air cleaners provide superior filtration and improved airflow over stock components while giving your bike an eye-catching look with signature design elements like billet aluminum accents and unique shapes. They also come in various colors, so you can find one that matches the rest of your custom setup.
Wheel sets: BST carbon fiber wheels are the compliment to your Harley's massive torque making flywheel. The decrease is weight allows the bike to accelearate and decelrate a lot quicker. Getting you out from behind that car or moving through traffic. When it comes to slowing the machine down you'll see a massive improvemnt on braking performance, less time and distance. Built to exacting standards, carbon fiber is extremely light and will make your Bagger look like nothing else on the road. Not to mention it will completely transform how your Bagger handles.
Suspension: Suspension upgrades are an essential part of any performance upgrade on a Softail. Upgrading to Ohlins shocks or forks can improve handling and provide better stability when cornering at higher speeds. Additionally, installing adjustable preload settings allows you to fine-tune your ride quality based on rider weight or riding style preferences.
Ergonomics: Cockpit changes like Kraus handlebars or foot pegs can help reduce fatigue during long rides by providing more comfortable seating positions while improving control over the bike's movements. Additionally, swapping out stock seats with aftermarket ones can provide improved comfort and increased support for longer trips in the saddle.
Engine: Engine modifications such as cams, high-flow air filters, or exhaust systems allow you to increase power output from your motor without sacrificing reliability or fuel economy too much.
Customizing your Harley-Davidson Bagger is easy thanks to all of the available parts and accessories on the market today that let you tailor it exactly how you want it—whether it's for showroom looks or maximum performance gains. With so many options available from both OEM manufacturers and aftermarket companies alike, there is no limit to what kind of machine you can create with just a few simple tweaks here and there. Let Kraus help you lead the way.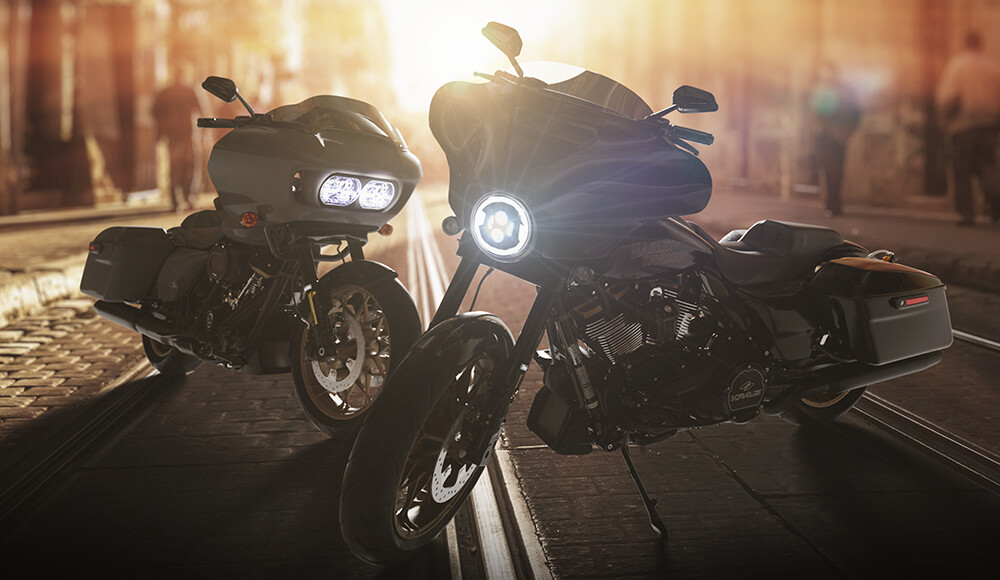 ---
FAQs: Harley-Davidson Bagger History
---
Why do they call it a Harley Bagger?
Harley-Davidson Baggers are a subset of a broader overall category of Bagger, though it can be argued that Harley-Davidison created the Bagger as we know it. While there's some debate, there's evidence to show that the Harley-Davidson WLA used during WWII could be amongst the original "Baggers" due to soldiers affixing leather saddlebags to the rear of the motorcycle to bring provisions for the battlefield or tools to fix their motorcycle on the spot. The idea of attaching saddlebags to Harleys has remained ever since.
What are the Bagger models?
While Harley-Davidson doesn't classify its models as "Baggers" per se, you'll find bags on Harley's touring family of motorcycles. As of this writing, those models include the Road Glide, Street Glide, Road King Special, Road Glide Special, Street Glide Special, Road Glide Limited, Ultra Limited, Road Glide ST, Street Glide ST, and the CVO Road Glide Limited.